Available in Paperback ($6), on-line (free), and pdf (free).
Also see Buddha's Map, Kindness and Wisdom Practice, and Meditator's Field Guide.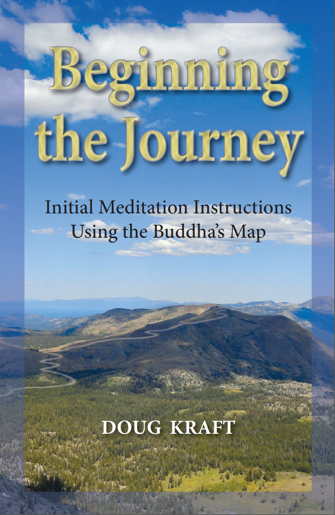 This small book offers the beginning instructions described by the Buddha and elaborated in Buddha's Map. These come from the earliest records of his talks instead of later commentaries on those talks.
If you are new to meditation or considering switching to this style, you'll find all you need to get started. If you are practicing this way already, it may help you review and fine-tune your practice.
This small book helps you to begin walking the Buddha's path of kindness and wisdom.
&nbsp
Contents
• Introduction
• Preparation
• Yourself
• Spiritual Friend
• Light, Expansive, Uplifted
• Joy
• The Six Rs
• Continuity
• Impersonal
• Awareness is Magic
• Buddha's Map
• Teaspoon of Salt
• Resources
&nbsp
Comments
&nbsp